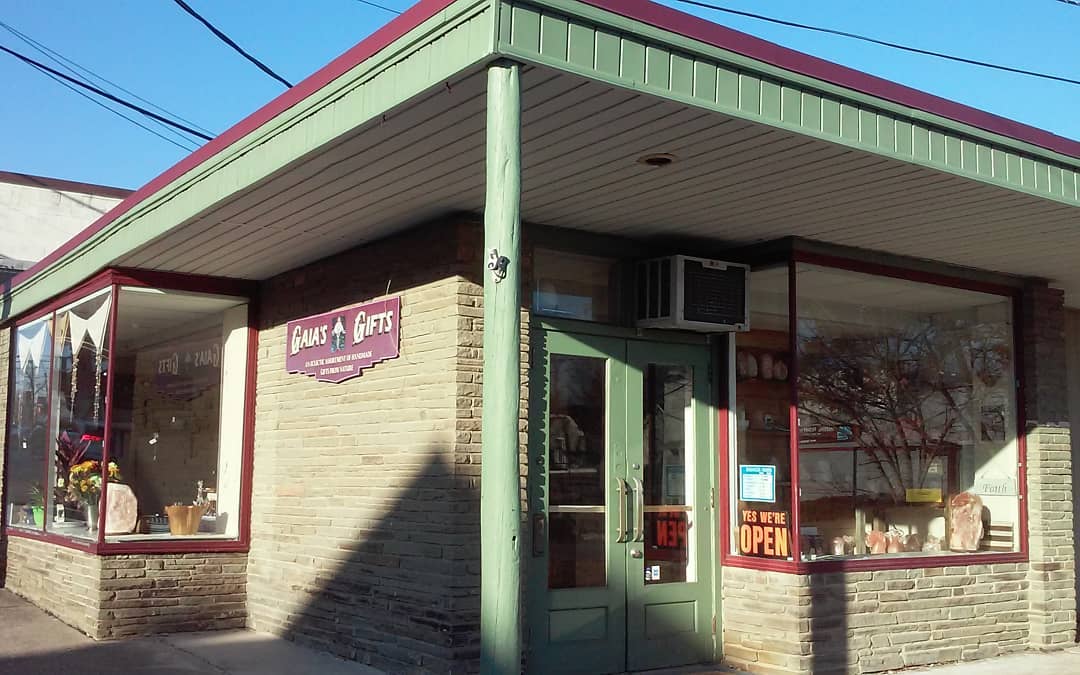 Home
Gaia's Gifts is your local gift shop of unique hand crafted items and tools for your spiritual growth, the gift for You.
---
August Crystal of the Month: Sardonyx
A stone of strength and protection, that helps strengthen willpower and character. Invoking the search for a meaningful existence, it promotes integrity and virtuous conduct. Increases stamina, vigor, and self-control, alleviates depression, and overcomes hesitancy. Improves perception and aids absorption & processing of information. Also a stone to bring lasting happiness & stability to marriage and partnerships, and attracting friends and good fortune.
adapted from the Judy Hall "Encyclopedia of Crystals"
What's New at Gaia's Gifts???
Since covid19, we have had to stop using the Zen Garden for classes and workshops so.....we have extended the shop! We put up a new tapestry display, to start.
Will continue to rearrange until it feels just right.
Thursday - Friday - Saturday
Please text
908-303-3734, email me: perkins145@comcast.net or message me on the Gaia's Gifts Facebook page for any questions and requests.
I am not your regular brick and mortar store and I will not be your regular on-line shopping experience. If coming out is hard for you right now and there is something you are looking for, this is shopping in a new and different way.
Message me what you are interested in and I will get back to you pricing and photos.
Thank you for your continued support of Gaia's Gifts!
---
Reseller of Himalayan Salt Lamps, cotton tapestries, woven blankets
* Hand made Jewelry and Orgonite (search the internet for the many benefits of wearing and having it nearby)
* Garden of One Flower Vibrational Essence Mists - for clearing you and your space
CBD Products by Garden of One
NEW FROM Garden of One: Immune Defence & Viral Defence Spray. Use to spray on your face like a toner, spray on your mask before and after going into stores
* Hand-crafted Feather earrings * Dream catchers * Divination tools : pendulums, tarot and oracle cards & smudging supplies * Fiber Art * New and Used Books * hand poured organic soy candles * herbal teas * ceramic mugs * Amber jewelry for baby and adult * Wall Art
The "Crystal Bar" - a wide variety of tumbled and raw stones available
​"BUCKIES" Eye or Neck Pack - for those aches & pains, can be used Hot or Cold, outer cover removable for easy washing, add your own essential oil, special pricing for "set".
Hand Hooked Rugs by Blessed Be Rug Designs​
Yoga Inspired Blank Greeting Cards
18k gold sacred geometry healing symbol
OVER 100 Rough & Tumbled Crystals​​​
* Always a Free crystal with every purchase​​​​​​​
* Stop by for a unique affordable gift for yourself or a friend *
​​​​​​​
Help me Relight The Realm​​