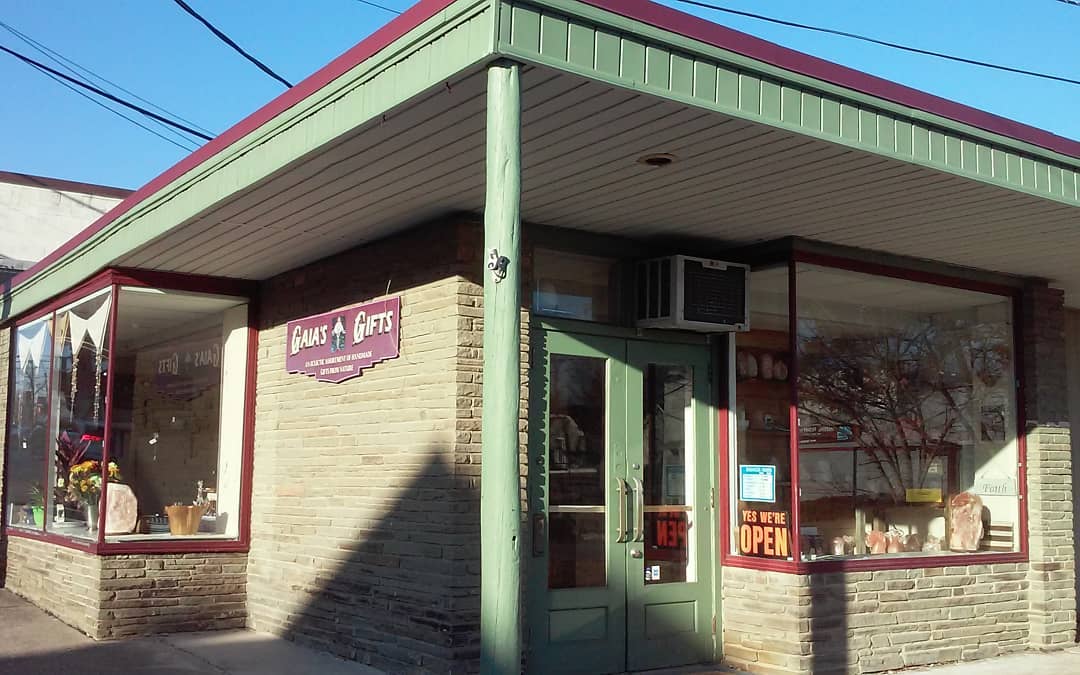 Home
Gaia's Gifts is your local gift shop of unique hand crafted items and tools for your spiritual growth, the gift for You.
---
Crystal of the Month: Moss Agate
Moss Agate is your connection to Mother Earth. It is a stone of new beginnings and release from outdated beliefs.
Beneficial for self-esteem, depression, fear, concentration, perception and aura stabilizing. A great stone to work with "right now"!
---
March 12th was the beginning of the turning point for Gaia's Gifts, I had to cancel all events and classes. Then on March 21st, it was the last day Gaia's Gifts could be open per the Governor of the State of New Jersey. Gaia's Gifts is not deemed an "essential" business so Now What??
Well, I will be shipping to YOU.
I am not your regular brick and mortar store and I will not be your regular on-line shopping experience. I will be at the shop at least once a week to water the plants and pick up the mail. I need to reassure "the shop" that the show will go on just in a new and different way.

If there is something that you want,
You can text me: 908-303-3734, email me: perkins145@comcast.net or message me on the Gaia's Gifts Facebook page.
Candice and I will be offering our Full Moon Gathering virtually. If you would like to be added to the group, please message me, this is a private group that will meet once a month.
Laurel is offering "Crystal Visions" - information on each of the crystals we have in the shop. We will intuitively choose the crystal and ship to you.
Thank you for supporting Gaia's Gifts
I will re-open as soon as it is safely possible.
---
Store Hours
Curb-side Pick Up Available by Appointment
---
Reseller of Himalayan Salt Lamps, cotton tapestries, woven blankets
* Hand made Jewelry and Orgonite (search the internet for the many benefits of wearing and having it nearby)
* Garden of One Flower Vibrational Essence Mists - for clearing you and your space
CBD Products by Garden of One
* Hand-crafted Leather mojo bags * Feather earrings * Dream catchers * Divination tools : pendulums, tarot and oracle cards & smudging supplies * Fiber Art * New and Used Books * hand poured organic soy candles * ceramic mugs * Amber jewelry for baby and adult * Wall Art
The "Crystal Bar" - a wide variety of tumbled and raw stones available
​"BUCKIES" Eye or Neck Pack - for those aches & pains, can be used Hot or Cold, outer cover removable for easy washing, add your own essential oil, special pricing for "set".
Hand Hooked Rugs by Blessed Be Rug Designs​
Nannie's Chakra Tea - discontinued "stock on sale"
Yoga Inspired Blank Greeting Cards
18k gold sacred geometry healing symbol
One-of-a-kind Stained Glass art by Betty Ann Cody: Betty Ann switches out her work every month with new pieces (she is making me a custom piece for the Zen Garden)
OVER 100 Rough & Tumbled Crystals​​​
* Always a Free crystal with every purchase​​​​​​​

---
Now in "Natural Awakenings" Magazine
(Somerset-Middlesex-Hunterdon & S.Warren Co. Edition)
* Stop by for a unique affordable gift for yourself or a friend *
Help me Relight The Realm​​